What is better MetaTrader 4, MetaTrader5 or FXGO?
Let's look at these platforms!
What is better than MT4, MT5 or FXGO - Mobility
MT4 \ MT5 and FXGO are mobile platforms. We can trade not only on a computer, but also on smartphones and tablets. MT4 \ MT5 and FXGO are implemented as a form of three different types: desktop, mobile and browser versions. Both mobile (iOS, Android) and the web version are fully comparable to the desktop version.

If you open a deal on your computer, you can easily manage it from your tablet through the mobile version for Android / iOS devices. All data will be displayed correctly. You can always check your account or close a transaction at any time from any device connected to the Internet.
MT4 \ MT5 and FXGO - Multifunctionality
These platforms have many different functions for trading Forex, CFD, Binary, Crypto tools. FXGO, like MT4 and MT5, offers various trading and analytical technologies, as well as additional useful services. FXGO has a lot to offer for trading Forex, CFD, Binary, Crypto.

One of the strengths of FXGO is algorithmic trading. This means trading with automated trading systems.
MetaTrader 4, MetaTrader 5 and FXGO - Security
On any of these platforms, the exchange of information between you, the terminal and the platform servers is encrypted using 128-bit keys. The platform also supports an advanced security system based on RSA - an asymmetric encryption algorithm.
What to choose MT4, MT5 or FXGO - Universal Platform

Keep in mind that FXGO is a universal platform, which means that you can trade in both centralized and decentralized markets.
FXGO, like MT5, allows you to get real volume data, not just tick volume data.
Tick volume means the number of price changes that occurred during the bar, and nothing more.
With MT4, you simply do not know the real volume (contracts or lots) that were sold.
Which terminal is better than MT4, MT5 or FXGO?
As you probably know, the industry is slowly but steadily shifting from MT4.
FXGO is the future of trading.

Let's find out what is special about this new platform!



- Hedging allowed
- No FIFO Rule
- Fundamental calendar
- Commerce Integration
- Improved chart and timeframes
- Exclusive first-class indicators
- Possibility of multiple market orders

These are just a few of the cool features that FXGO has!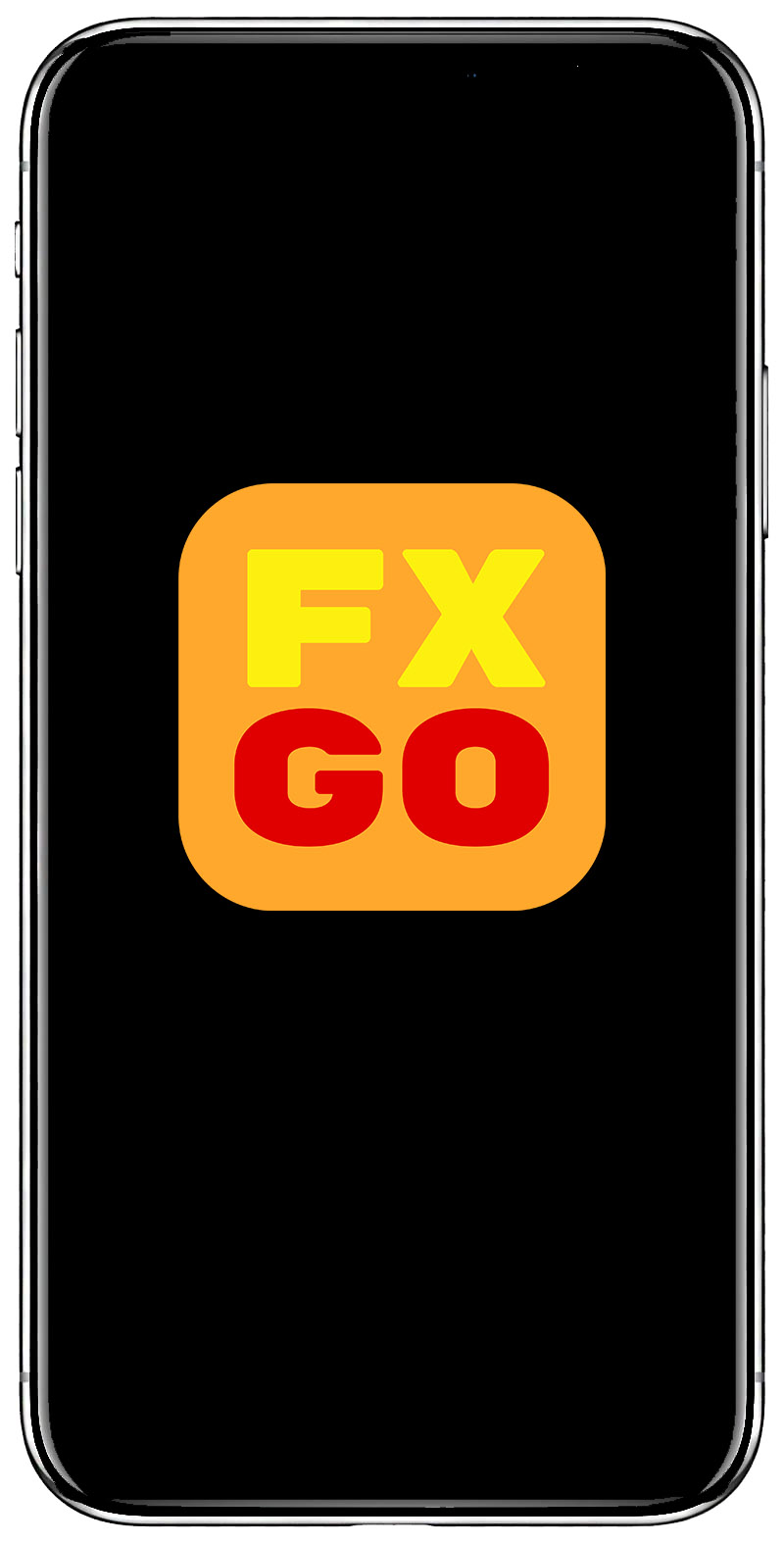 FXGO - The New Generation!
One of the main advantages of the FXGO platform is that traders are not limited to using only built-in analytical resources, such as tables, indicators and charts. Thanks to the object-oriented and high-performance programming language, traders can create their own technical indicators.

Coding is much simpler than MQ4, so that traders can create trading robots or advisers (EA). Trading robots (EAs) can automatically implement various trading strategies based on several different inputs. Thus, traders will be able to get very accurate market analysis and forecasts.

FXGO allows hedging, which was only possible in MT4. Unlike the standard netting system, hedging allows you to conduct multiple transactions even in the opposite direction of the same symbol.

FXGO offers advanced options for managing orders, for example, the execution of orders in using multiple transactions.

A trader can set Stop-Loss and Take-Profit levels, as well as see the profit level for each position. In my opinion, this was absolutely necessary for everyone who traded using various hedging strategies.
MT4 MT5 FXGO Differences - Tick History
In FXGO and MT5, you can download and view tick history from your broker. In MT4, you can only save data manually, which leads to many restrictions. You have to keep your platform turned on 24 hours a day, and yet ... you can never save all the ticks. In MT4, you will never know what the best-selling price or cluster is in the selected range.

You should make an assessment using only the M1 bars, which is a drawback compared to the real history of the broker ticks, especially if you are doing a retest.

Why is it important? Just because there are many traders who use tools such as Market Profile, Delta Volume and other tools, that is, real POC / VWAP / Profile levels.

Simple Order Ladder Trading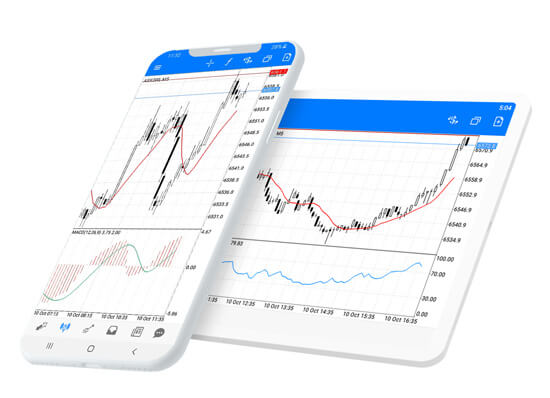 This tool provides unprecedented accuracy in quick opening and position management. Traders can open both pending and market orders using Order Ladder. Believe me, the risk and reward for orders will be calculated on the fly, and it will be very easy for you to configure them.

For example, to open a pending buy order, you can simply click on the blue scale at the requested price, move the mouse for profit and down for stop loss and open a market order by simply holding the SHIFT button on the keyboard and hovering over the scale. Easy, right?

As mentioned above, it is very difficult to capture all the benefits of the FXGO and MT5 platforms.

FXGO and MT5 are faster than MT4. This is a full-featured 64-bit multi-threaded platform, while MT4 is a 32-bit single-threaded platform with 2 GB (or 4 GB of memory if you use it on a 64-bit operating system). In my experience, I noticed a speed increase of almost 100 times when I was backtesting.

FXGOs like MT5 work great on 64-bit operating systems, while MT4 is perfect for a 32-bit operating system. To install the software you will need a file to install. It is important to note that FXGO can also work on 32-bit operating systems.

However, when it comes to running MT4 on 64-bit systems, you will notice that it does not work as fast as on 32-bit systems. This is not always the case, but if you use MT4 on a VPS server with multiple CPU cores, it will not work efficiently.

MT4, MT5 and FXGO have different server buildings. MT4 has only one dedicated server, which is limited in connection with other servers. Four main servers are used for FXGO and MT5: access server, trading server, history server and backup server. This is not like MT4, which uses only one server engine.
On the MT4 platform, reports that you can extract from the software are in HTML format only. With FXGO and MT5, reports are displayed in HTML and Open XML format.

MT4 is still simple. It has about 30 built-in indicators and 33 analytical objects. It allows you to use two types of market orders, four types of pending orders, two different execution modes, two stop orders and the trailing stop function.
FXGO and MT5 has 38 built-in indicators. It offers a separate tab for the economic calendar with features such as news, schedule, impact, forecast, previous, etc. It offers 6 types of pending orders, DOM (Depth of Market) access, and data on time and sales on the exchange.
The number of analytical objects that help determine the trends in prices for financial instruments is limited to 31 on MT4 and amounts to 44 on FXGO and MT5. These objects can detect cycles, support / resistance levels, build channels and much more.
We can also see the difference in the log files. In FXGO and MT5, log files are automatically compressed, whereas with MT4 this is not so. On FXGO and MT5, you can get codes from the code base, since compressed folders with zip files are available on the FXGO and MT5 platform, and you can store them on your local disk.
FXGO allows partial orders, if, for example, the maximum volume of the transaction is executed and the trade is not filled, traders can choose partial editing so that they can refuse the remaining volume.
MT4, MT5 and FXGO - buy or rent (White Label)?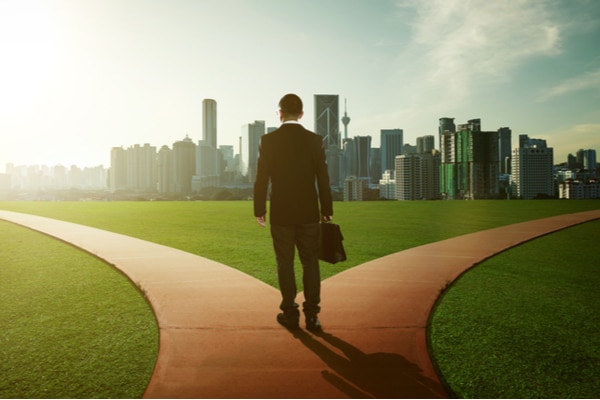 You can buy an MT license, in which case you will be the owner of MT's unique software and licenses, but you can also rent a license.
85% of all beginner brokers choose to rent a license under the White Label program, as this is a cheaper option. Buying an MT license will cost you at least $ 100,000, while renting a FXGO license is only $ 2,000, which is 50 times cheaper!

Partnership under the White Label program is a kind of license rental.
But, despite the very "sweet" information that license brokering companies write, White Label (hereinafter WL) has many different limitations in comparison with a full MT license:

1. WL is an additional client terminal, which the client orders from an MT broker, who, in turn, has acquired a full license.

2. From a legal point of view, a broker (licensee, or a company that acquired a full license) has the right to provide his WL partner with only a client terminal, and limited access to the manager terminal with read-only rights to monitor the list of accounts of his clients without any or functional.

3. The WL partner does not have its own MT trading servers and does not have the ability to administer or manage anything on the broker's MT server. In fact, the entire business of a WL partner is completely dependent, managed and controlled by an MT broker.

In this regard, the main problem of WL partnerships is the following:

- you will give your clients MT broker (accounts will be opened on the MT server of the broker)
- you are completely dependent on the MT broker in your work and business development (since the broker manages the MT server and all trading settings) - you are not free in your business decisions
- when you want to change something (for example, changing the spread, changing the margin or other trading settings for your customers), you will need the approval of the MT broker
- you do not determine and do not control your income (they are determined and controlled by the MT broker on your MT server).

The cost of renting such an MT license is on average from $ 3000. FXGO does not imply a white label partnership, but the cost of this product is much less!

Accordingly, having your own FXGO or MT license, there are no all the above restrictions. Indeed, in this case, you have your own trading servers, you can independently organize your business models: a-book (STP), b-book (DealingDesk), a hybrid (STP + DealingDesk, and all your customer accounts will be on your servers.

MT4 \ MT5 \ FXGO - the result!
MT4 technically lags far behind modern platforms such as MT5 or FXGO, and currently it is impossible to buy a full-fledged license for MT4.
Sooner or later, MT4 support will be completely discontinued and brokers will have to buy MT5 licenses for a lot of money, while FXGO offers all the same functionality for a price 50 times less!
For small and medium-sized brokers, FXGO will be a more profitable investment!
transparent and readable wide range of personalization settings

very similar to MT4,
updated design

very similar to MT4 and MT5

Maximum number of active charts

M1, M5, M15, M30, H1, H4, D1, W1, М.Н.

M1 M2 M3 M4 M5
H1, H2, H3, H4, H6, H8, H12 D1, W1, MN

M1 M2 M3 M4 M5
H1, H2, H3, H4, H6, H8, H12 D1, W1, MN

ability to perform test only on Tool 1

the ability to perform calculations distributed in the cloud, tests performed on many tools at the same time the ability to add a delay parameter to the order

the ability to perform calculations distributed in the cloud, tests performed on many tools at the same time the ability to add a delay parameter to the order

* Allowed (* depending on broker)

Supported OS for desktop version

White Label from $3000

Licenses not available

White Label from $3000

Licenses from $100,000

Rent under the broker brand $2000