TS-3 The best trading platform for Forex and Metatrader 4 replacement
TS-3 is advanced trading and analytical technologies, as well as additional services. All that is necessary for trading on Forex, traders will find it in this trading platform.
Trading System TS-3
Powerful trading system TS-3 allows you to implement strategies of any complexity.
Market and pending orders, Instant Execution and trading with the schedule, stop orders and trailing stop, tick chart and trading history are all at your service.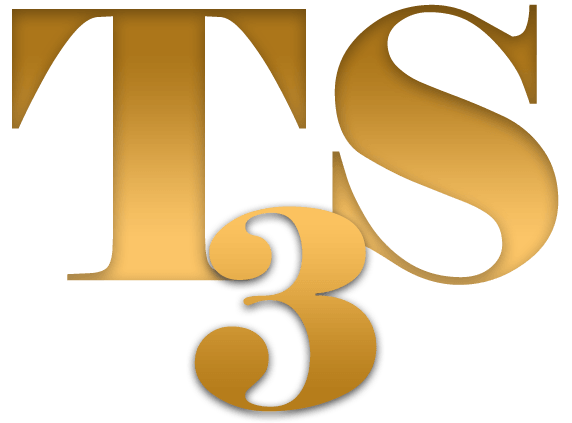 With TS-3, you can trade really flexibly and conveniently.
3 modes of performance
2 market orders
4 pending orders
2 stop orders and trailing stop
Analytics in TS-3
One of the strongest aspects of TS-3 is the analytical functions.
Online quotes and interactive charts in 9 periods allow you to view quotes under a magnifying glass and react quickly to any price movement.
23 analytical objects and 30 built-in technical indicators help a lot in this, but they are only the tip of the iceberg.
Interactive graphs
9 timeframes
23 analytical objects
30 technical indicators
Trading signals and copying transactions
It does not matter if there is no time to trade yourself - TS-3 can automatically repeat the trades of other traders. Choose a signal provider, subscribe - and your terminal starts to trade independently, repeating the provider's transactions.
At your service are thousands of signals with different profitability and risk, working on real accounts and on demos, paid and free.
Choose, and let your TS-3 trade for you!
- Thousands of suppliers
- Thousands of trading strategies
- Any trading conditions
Algorithmic Trading
Almost any trading strategy can be formalized and implemented in the form of a sales adviser, so that he automatically trades for you. Yes, the robot can be given complete control over trade and analytics, and get rid of the routine of market analysis.
In TS-3 there is a whole environment for independent development, testing, and optimization of algorithmic / automatic trading programs.
The application so created can be used in its trade, published in the library of free codes or sold in the Market.
- Expert Advisers suppport
- MetaEditor Editor
- Strategy Tester
- Free Robot Library
Mobile trading
Smartphones and tablets are indispensable in trading when you are away from the computer.
Use special versions of TS-3 on your iPhone / iPad and Android-devices to trade in financial markets.
Functionality of mobile trading platforms will pleasantly surprise you - full support of trading functions, wide analytical possibilities with support of technical indicators and other graphic objects and, of course, all this - from anywhere in the world 24 hours a day.
- IOS and Android OS support
- Full set of trading orders
- Analytics and Technical Indicators
Alerts and financial news
The latest financial news allows you to prepare for unexpected movements in the price of a financial instrument and to make the right trade decisions.
Alerts will be informed in advance and you will promptly intervene in the trading situation.
- Operational financial information
- Timely notification
- Different market conditions
TS-3 Web Platform - a new impetus to the development of your business!
Why is the Web Platform an excellent solution for your customers?
Using the TS-3 web platform, your customers have the opportunity to trade with you from anywhere directly from your site. The installation of additional programs is not required. The web platform can run on any computer with any operating system, including MS Windows, Mac, Linux and others. Also it is able to work in any web browser and does not require any plug-ins for browsers. Customers can trade using Internet Explorer, Microsoft Edge, Mozilla Firefox, Google Chrome, Safari and other browsers.
The Web platform looks similar to the desktop version of TS-3. Any difficulties in using it by your customers are excluded. It has the same popular features as the TS-3 desktop terminal, namely:
- Simple and easy to use interface
- Supports all types of trading operations
- Demo Account Opening
- One-Click Trading
- Interface in several languages
- Trading with the schedule
- Quotes in real time in the "Market Review"
- The active orders shown on the chart
- Custom graphics
- Access to entire account history
- 9 time periods for graphs
- Journal
- Analysis of the graph using analytical tools
- High level of security
- Switch to full screen
- High performance
How can the Web Platform help your business?
The TS-3 web-based platform is the ready solution for your company. It works like a widget on your site, just insert one line of text on the desired web page, and you're done! It's really so simple!
You can place a web platform on any page of your site, for example, on an open to all visitors page. In this case, visitors to your site can use demo accounts without having to download or install any programs. This allows you to make your services more accessible to attract new customers.
You can also add a web platform to the "personal account" of the site for existing customers. This will increase the value of your services and help stimulate existing customers to trade more. The Web platform will certainly be appreciated by users of Mac and Linux operating systems, as well as customers who for some reason can not install the TS-3 desktop terminal on their computer.
Your customers will have the opportunity to combine personalized services along with trade on your site. You can use the web platform together with your own interactive elements of your web page. For example, while customers use the web platform, you can offer them additional services, such as replenishing accounts, opening real accounts, calling back, chatting, news, bonus programs, etc. It all depends on your imagination!
Your agents representing brokers and white label partners can also increase the quality of customer service, and help expand your business. For example, your representing brokers can post your web platform widget for free on their sites. In addition, you can order a web platform for your white label partners.
Why is the Web Platform a good investment?
The TS-3 web platform is a native solution developed and supported by TradeToolsFX. It is 100% reliable and is compatible with the entire TS-3 ecosystem. This means that you will no longer risk the stability and performance of your trading server with third-party plug-ins or API integrations for organizing web-trading for your customers.
The TS-3 web-based platform is a managed solution for your company. TradeToolsFX takes care of all IT-issues and costs to provide your customers with round-the-clock access to the web-platform. This allows you to ensure the guaranteed quality, security and high performance of the web platform for your customers. You will no longer need to worry about the technical issues associated with providing quality web-trading services to your customers.
TS-3 trading system webtrader
TS-3 trading administrator backend
Request free consultation about Trading System TS-3: