Hits: 4396
CRM for brokers overview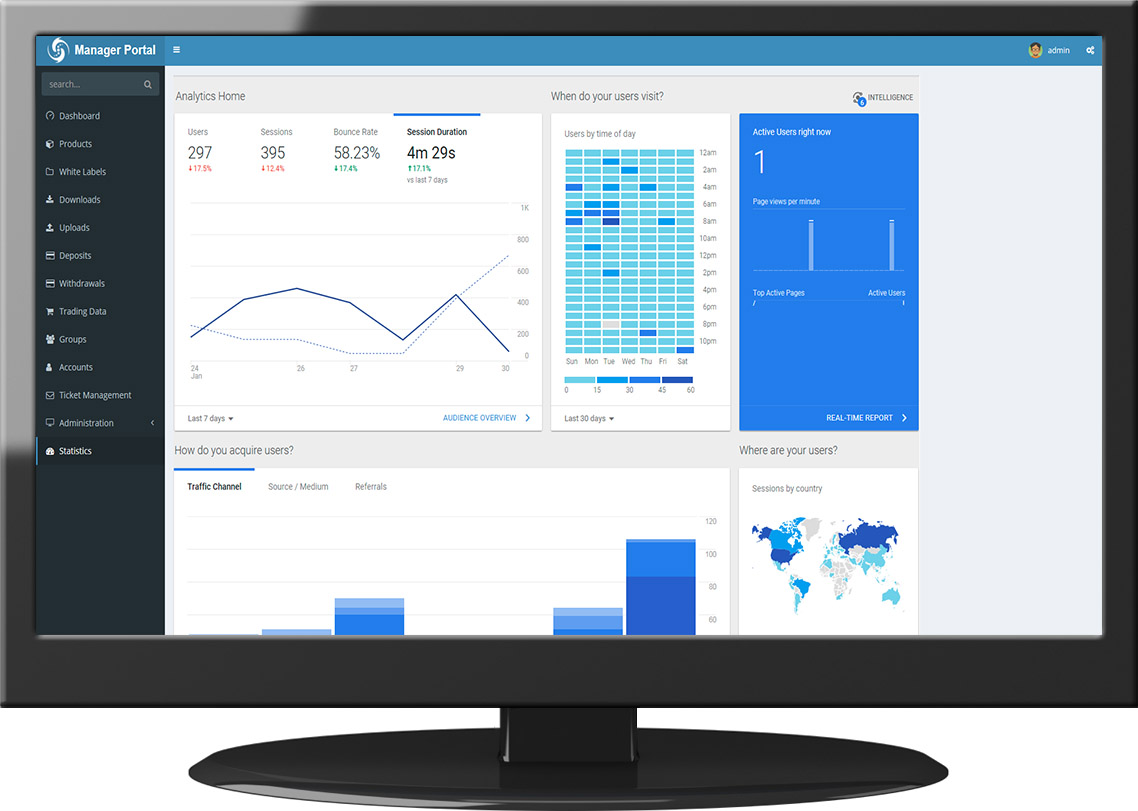 Ease of money management is your trump card in the financial world!
TradeToolsFX CRM for brokers is your real assistant in the financial markets!
Do you need a tool that will help you streamline finances with the ease of a children's toy?
We offer you a real CRM for working with finances, products, whitelabel, deposit and withdrawal of funds and much more!
From the first minute you will understand that a business without CRM is not a business at all! And in a month you will feel the full power of our product!
The only problem is that you have to find where to spend the time you have freed from work!
TradeToolsFX brokers CRM will help you if:
- you need to accept payments from your customers in a structured and on time
- you need to work with your customers' applications, whitelabel, analyze data.
How does CRM for brokers from TradeToolsFX:
1. A fully self-contained system is divided into administrator and user parts
2. The system works on any kind of operating systems
3. All settings will be made.
4. You do not need any knowledge of programming languages!
What is better than TradeToolsFX CRM for brokers with?
1. We have been working for more than 17 years in the Forex, Binary, Cryptocurrensy markets and we know exactly what you need!
2. The flexibility of the system is beyond praise, any of the modules is connected in a matter of seconds!
3. The simplicity of CRM is the main thing how our system differs from its analogues!
4. Multilingual CRM allows you and your customers to speak the same language!
5. Full integration with FXGO, Metatrader 4 and another trading platforms!
Already today you can clean up and simplify your work with users!
Even if you are hoping for order in your affairs, hurry up anyway!
Each day of delay brings you closer to that point of business management, beyond which chaos and confusion in business and relations with customers already begin!
Do not miss your chance!