Hits: 3026
Forex trading: is there a secret to success?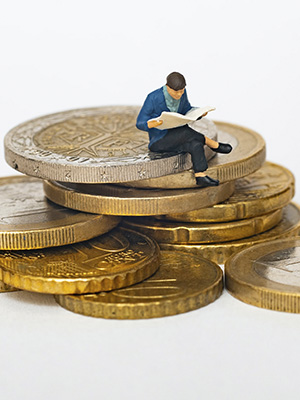 "How to make money on Forex?" - This is the question every beginner trader asks at least once. Is there a universal secret of success in this market, or maybe there are certain rules of the game to win? Let's try to find the answers to these questions, telling about the basics, methods and programs of trading on the FOREX market.
Trading on the "Forex" market
More recently, trading on the "Forex" was considered the privilege of the elite, the big players. But times are changing: today, almost anyone can try his hand at speculating on the difference in exchange rates, and not necessarily to have a large capital.
So, trading on Forex market is attractive and available. So why only some people succeed to snatch the jackpot and the majority is in the state of variable success? Luck? Knowledge? Strategy? What do you need to be successful in trading?
Of course, good luck, a correctly chosen strategy and knowledge are important components of success. But do not forget that the Forex market is highly volatile, and the possibility of making a large profit is always associated with considerable risk. That's why before you start trading you have to be ready for risk, not to gamble with your last bit of money, have patience as well as know the rules of Forex trading.
What does it take to be a successful trader on the Forex market?
The main principle of Forex trading is to buy currencies at a lower price and sell them at a higher one, thus making a profit on the difference. But in spite of its speculative coloring, "Forex" is not a game of chance, but a serious activity.
The importance of financial education
Newbies imagine trading on the exchange as an extremely complex and incomprehensible process, which it makes no sense to delve into without special education. Of course, financial education is a great advantage that can become one of the important foundations for successful forex trading, but if you don't have it, it doesn't mean you don't have a chance. You don't have to know all the secrets of Forex trading in order to succeed. It is enough to have an analytical mind, to learn the main factors that influence exchange rates, to master the basics of Forex trading, and to know the basics of technical and fundamental analysis. Acquiring the necessary knowledge these days is no problem: almost all major brokerage companies offer their clients training materials, courses and seminars, while general information on the subject can always be found on the Internet.
Practice and Experience
If you have no experience in the Forex market, it's no problem. Everybody has to start somewhere. Therefore, in order to open a trading account, it is recommended to practice on a demo account first. In this way you will be able to put your knowledge into practice, understand the principles of "Forex" and select the most suitable strategy, without the risk of losing real money. You can open a demo account practically in all brokerage companies. And remember: Most Forex ace's are from a wide variety of backgrounds. The key to their success is diligence, patience, a desire to learn and faith in one's abilities.
Forex trading methods
Successful Forex trading is usually based on various methods that help to optimize the trader's work and help him achieve the best result. In other words, these are all kinds of strategies. Let's look at the most popular of them.
Intraday trading on "Forex", or scalping
This is a fairly young system of trading on the "Forex", which has already gained its popularity among beginners and professionals. The strategy was developed for short-term transactions, which last from a second to several minutes. In such a small time frame, it is impossible to make a big profit and, accordingly, to lose a lot. So this type of strategy is suitable for traders who do not have an impressive starting capital. It allows to receive a small income, but often.
Of course, in intraday trading you will not lose much in one trade, but be careful and do not get carried away with frequent and short trades. Remember that a short-term strategy is riskier than a medium-term forex trade, while a long-term strategy is statistically much more profitable. And don't forget that frequent and insignificant losses in total can lead to a big minus. Undoubtedly, this strategy works, but it must be followed wisely and with caution.
"Night Forex".
If you prefer a calmer, unhurried trading, you can pay attention to such method as "Night Forex". For instance, if you trade at night, starting from 00:00 Moscow time, you will find that the market is almost fully calm. At this time almost all main players (USA and Europe) are asleep, and only Japan is awake. That is why strong price movements occur only in pairs with the yen. Volatility in other currencies is low. Thus, rates are changing slowly, which gives an opportunity to make good profit on "fast deals". "The night "Forex" is good for pipsing, and it is possible to work successfully in the flat here.
Trading on "Forex" news
It is clear that currency rates are affected by many factors: from the economic situation in the country and various fundamental indicators (GDP, inflation, unemployment, etc.) to statements of top officials, natural disasters and so on. And if you learn to understand the consequences that news can have, forex news trading can be the key to your success.
Programs for trading on the "Forex".
In order to succeed at Forex trading it is necessary to be very operative, which means to know quotations of currency pairs, to be well informed about the latest market news, to analyze them and to make actual and profitable deals in time. It is clear that to do all this on their own is almost unrealistic, so most traders are using mechanical trading systems, that is, special computer programs for trading on the "Forex", which allow you to conduct transactions, to analyze incoming market information and give a signal for action. These programs are called trading platforms or trading terminals. They are applications for computer or smartphone and, as a rule, have a set of tools for technical analysis, e-mail, display news from the dealing center and much more. There are a huge number of such programs for trading on the "Forex", they can easily be found and downloaded from the Internet. Almost all of them are created on the same principle, so once you have mastered the functionality of one of them, you will be able to work freely with the others. The most popular programs at the moment are Meta Trader 4, Meta Stock and Omega Research ProSuite 2000i.
All of these products are designed to simplify the trading process, but you should not think that they will make the right decisions for you. You will need to constantly monitor and track the platform's performance. Remember that mechanical trading systems help a trader, but they do not work for him. Thus, most traders use several terminals at the same time in order to achieve the best combination of technical, fundamental and computer analysis in their activity.
Forex trading is deceptively associated with an easy way to make profit. To become a professional trader you have to put a lot of effort. It's hard work requiring serious training.