Hits: 4538
FXGO official press release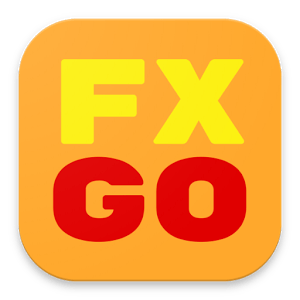 Mobile app for trading Forex, Crypto and Binary Options overview by TradeToolsFX page: https://play.google.com/store/apps/details?id=com.tradetoolsfx.fxgo
FXGO for Android®, a mobile application that will greatly simplify the very process of trading, which is characterized by a fairly tight schedule. After all, each trader, for sure, it is important to be able to use your time with maximum efficiency. Especially in the case when you combine your trade with other forms of employment.
Chicago, USA - December 5, 2017 - TradeToolsFX today released FXGO for Android®. FXGO is a mobile application TradeToolsFX, able to satisfy the appetites of the most demanding traders, offers you to immerse yourself in the intellectual world of trade with a pleasant interface. We have a wide range of assets on our platform. These are the most popular pairs of Forex: EUR / USD, GBP / USD, AUD / CAD, CFD and shares of leading companies: Apple, IBM, as well as the most popular crypto-currencies: Bitcoin, Ethereum and others!
The mobile application makes trading more simple and affordable. You can easily adjust through the gadget and trading volumes, and the expiration time, and the category of your assets.
FXGO features:
Forex:
- The most popular currency pairs;
- automatic closing of positions;
- Wide choice of multipliers and much more
Crypto currency:
- Join a crypto-fever and join thousands of traders who are speculating on new financial trends;
- to buy and sell the best Crypto currency in one click;
- Minimum investment $ 1
CFD:
Trading in shares of business giants, for which you do not need to own the underlying asset and pay the full price per share.
Why are we the best:
1. DEMO ACCOUNT FOR FREE! Instant switching between a demo account and a real trading account.
2. The minimum amount of funds to deposit.
3. Quick withdrawal of funds, the amount is not limited. You can withdraw funds to payment systems that you trust: bank cards, electronic purses, bank transfers.
4. Customer support 24/7.
5. Instant closing of orders and demonstration of actual data. When time is money, every second counts.
6. Powerful mobile platform with an understandable and convenient design. All you need, including personal settings, right in the app.
Pricing and availability
FXGO is available on Google Play for free. FXGO requires android 4.4 or newer.
Link to the app: https://play.google.com/store/apps/details?id=com.tradetoolsfx.fxgo
Additional Information
A limited number of advertising codes are available for media representatives. Journalists interested in receiving should be contacted by email: This email address is being protected from spambots. You need JavaScript enabled to view it..
About TradeToolsFX
The TradeTools FX technology group was founded in 2008 by a group of highly experienced IT professionals with the goal to create simple, secure and user friendly solutions for the FX market. Our software engineers have years of experience in providing custom tools and solutions for FX brokers, money managers and fi nancial institutions around the world. Our custom solutions enable companies to maximize profits by offering innovative solutions that can be seamlessly integrated into an existing infrastructure or as a standalone offering.
Mobile: +1.416.616.1040
E-mail: This email address is being protected from spambots. You need JavaScript enabled to view it.
Twitter: https://twitter.com/tradetoolsfx
Facebook: https://www.facebook.com/tradetoolsfx
Google+ :https://plus.google.com/communities/117459709788334720275
LinkedIn: https://www.linkedin.com/company/tradetoolsfx/
Website: http://www.tradetoolsfx.com