Hits: 2388
Take control of financial flows!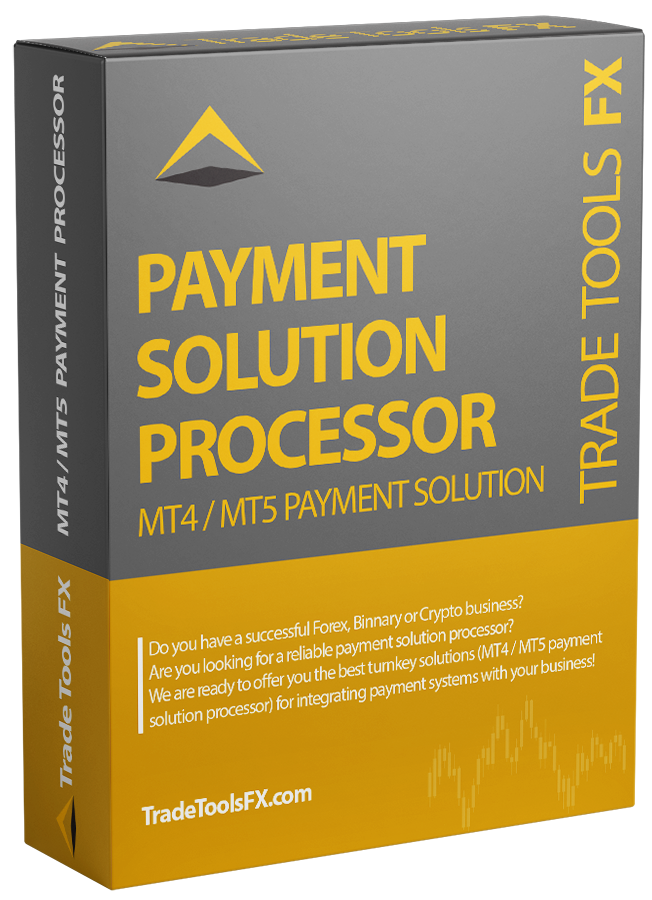 Chicago / Il - The TradeTools FX technology group was founded in 2008 by a group of highly experienced IT professionals with the goal to create simple, secure and user friendly solutions for the FX market.
CHICAGO - October 19, 2020.
TradeToolsFX presents you a unique payment solution processor MT4 / FXGO and another trading platforms for integrating payment systems with your business!
For more than 6 months we have been working on a new product for your business, listening to your desires and today we are glad to present it to you!
PayPro is a unique payment solution processor MT4 / FXGO and another trading platforms for brokers and traders of any size!
PayPro quickly organizes the acceptance of MT4 / FXGO and another trading platforms payments on any of your resources!
The main advantages of PayPro payment solutions MT4 / FXGO and another trading platforms, which fundamentally distinguish our payment processor from others:
- The payment processing system is designed as an online application that provides constant access;
- all operations in one window with filters, the ability to download and in-system currency conversion;
- connection of a payment gateway is simplified as much as possible, including cryptocurrency payments, no special skills are required;
- setting any commission for processing payments, both for banks and for users;
- the number of payment gateways is not limited, provides many-to-many communication, you can use existing ones or connect your own;
- centralized control panel control system with setting access rights;
- the most simplified system for connecting servers of various platforms for making payments, which does not require special skills;
- you can connect an unlimited number of your clients;
- a centralized white label management system for your customers with the ability to install, replace, purchase, etc .;
- virtual terminal for testing the payment dialogue and applied settings;
- centralized control panel for withdrawal requests with a ticket system;
- ease of installation and maintenance;
- no country restrictions;
- the ability to block clients by country;
- fast transfer or receipt of money from anywhere in the world.
You can read more information about the payment solution processor on the product page: https://www.tradetoolsfx.com/index.php/payments-solutions
875 N Michigan Ave
Suite 3100
Chicago, IL 60611 USA
Sales: +1.708.515.4598
Support: +1.708.515.4908
This email address is being protected from spambots. You need JavaScript enabled to view it.
Twitter: https://twitter.com/tradetoolsfx
Facebook: https://www.facebook.com/tradetoolsfx
Instagram: https://www.instagram.com/tradetoolsfx/
LinkedIn: https://www.linkedin.com/company/tradetoolsfx/
YouTube: https://www.youtube.com/channel/UCIIyJBg1-CPJSAuYLOgrI0g
Website: http://www.tradetoolsfx.com