Hits: 3705
The market cryptocurrency collapsed by 15 percent. What's happening?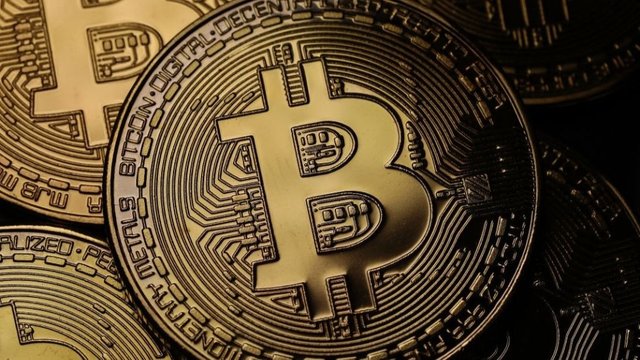 The Bitcoin rate fell from 6.6 thousand dollars to 4 thousand, and other cryptocurrencies collapsed along with it. We will tell you what happened to cryptocurrencies and which of them is worth investing in to win in the long run.
What happened and why?
Everyone says that cryptocurrency rates have fallen. In practice, this means that just a day ago you could sell Bitcoin a thousand dollars more than you do now. The rate fell to 4 thousand dollars.
Why this happened, you can not say for sure. In the ordinary stock market, the reason is always clearly visible; in the case of the cryptocurrency market, the effect is usually visible, and then the reason becomes clear. That is, if the US Federal Reserve Bank raises the discount rate, the dollar will grow. With a cryptocurrency such a scenario is impossible, they have no regulator. As a rule, the reasons for the collapse lie in the region rather psychological, for example, people decide to buy a lot or sell a lot: that's why Bitcoin grew in due time.
There is the following theory. The dollar, for example, is associated with the US economy, the euro - with the EU economy, but the cryptocurrency is associated only with a group of people who use it. Bitcoin has some influence on the course of all cryptocurrencies, out of 182 billion dollars - the total value of the entire cryptocurrency market - bitcoin accounts for 90 billion (that is, many cryptocurrencies need to be converted to bitcoin to sell).
This is not a very big number if we are talking about financial markets. And when a major player in this market makes a decision to sell part of these assets for ordinary money, this immediately affects the market. It may coincide (I don't think that it's appropriate to talk about collusion, since it is not profitable for anyone) that not one player, but two or three immediately begin to sell - and because of this, the price falls. Then some begin to panic sell, others also buy in panic, believing: "Oh, this is very cheap, you can buy, the course will grow back."
In short, the market is very sensitive.
What should those who have cryptocurrency do?
What is better: sell or wait - it's hard to say. One of the most ungrateful activities is to make predictions for the short term. The forecast here will depend only on the personal interest of the person who makes it. If I were sitting on a large number of crypts, I would now say: we hold, we don't need to sell anything; otherwise, I would say sell. So I would try to manipulate the market.
Now there was a drop in the rate of a thousand dollars. Even if growth happens, there will be new rounds of fall. In the long run, I believe in cryptocurrency, it appeared on the planet for a reason, it has a lot of advantages.
When cryptocurrencies will enter the life of an ordinary person
The system of this market is decentralized, there is no head office. To gain a foothold and become a more or less predictable tool, a cryptocurrency must come to the consumer market. When a certain number of sellers of goods and services begin to accept cryptocurrency, that is, it does not need to be exchanged for dollars or euros, a big change will come. There have already been such attempts, but so far all this is present in too small a volume.
A couple of years ago, Bloomberg calculated that the market for electric vehicles will begin to affect oil prices at a time when the share of electric vehicles in the car market reaches 5%. It is the same here: in order for serious progress to occur, it is not necessary to wait for a quarter of all payments to be made in cryptocurrency; rather small but sure penetration.
There are few reliable sources with which you can monitor the situation. The cryptocurrency market does not have its own Wall Street Journal, a publication that can be trusted unconditionally.
The current situation has almost no effect on the average consumer. Yes, specific businesses will close due to the fall in cryptocurrency, but, for example, cryptocurrency exchanges should not be damaged: at such times the number of transactions only increases and earnings increase. Probably, those who have invested substantial money in mining will suffer. The profitability of mining depends on the price of Bitcoin, and in this case, the yield for miners drops significantly.
Bitcoin will be replaced by a more advanced currency. Only because of the inertia of the market, everyone continues to use Bitcoin, despite the fact that today it already has a lot of flaws. Personally, I like Stellar or Cardano cryptocurrency - they are more perfect, because they appeared later and are better refined. However, in any case, it is worth investing in a cryptocurrency only if the person understands that he will earn on this not in three weeks, but in the long term.