Hits: 4828
How is cryptocurrency trading: the basics of trade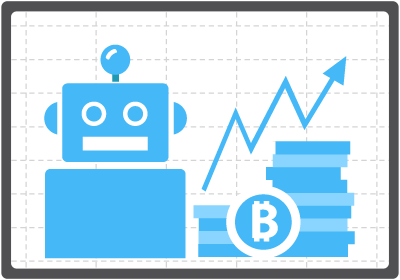 How does cryptocurrency trading differ from Forex trading?
Unlike ordinary currencies and securities that are traded on Forex, cryptocurrency is global. Virtual coins are not tied to a specific country, which ensures their independence. In addition, traders do not pay taxes for the presence of bitcoins and other coins in their assets, since this currency is not controlled at the state level, it is not considered property or money.
Trade in cryptocurrency is in no way tied to time (as on ordinary exchanges). Most cryptocurrency exchanges operate around the clock. This allows you to trade at any time, day or night, mastering new trading pairs.
Cryptocurrency volatility leads to constant and significant exchange rate fluctuations. The purchase of coins, as a rule, occurs in the process of price fall, the sale - during its growth. But during the day the course may fluctuate several times. And often the indicators of the value of coins change even from neglected gossip.
How to choose a cryptocurrency exchange for trading
All trades take place on specially organized sites, the choice of which must be approached very carefully. Be sure to pay attention to the following factors:
1. Where is the marketplace. Most of them are located in the United States or in the territory of the DPRK. If you are fluent enough in a foreign language, you can use international resources.
2. The reputation of the resource. It is highly discouraged to use cryptobirths that have negative reviews on independent platforms, as well as those about which there is no information on the network at all.
3. The percentage of the transaction.
4. Is it possible to trade not only cryptocurrency, but also standard money (Fiat), change cryptocurrency to dollars, euros. Also specify how you can enter money into the system and withdraw them later.
Cryptocurrency trading principles
Almost all exchange operations on cryptocurrency exchanges are similar to those that occur on Forex. You can make a profit if you buy coins cheaper, to subsequently sell them for a higher price. The main base of tools that a trader can use is similar to those used in securities markets or Forex.