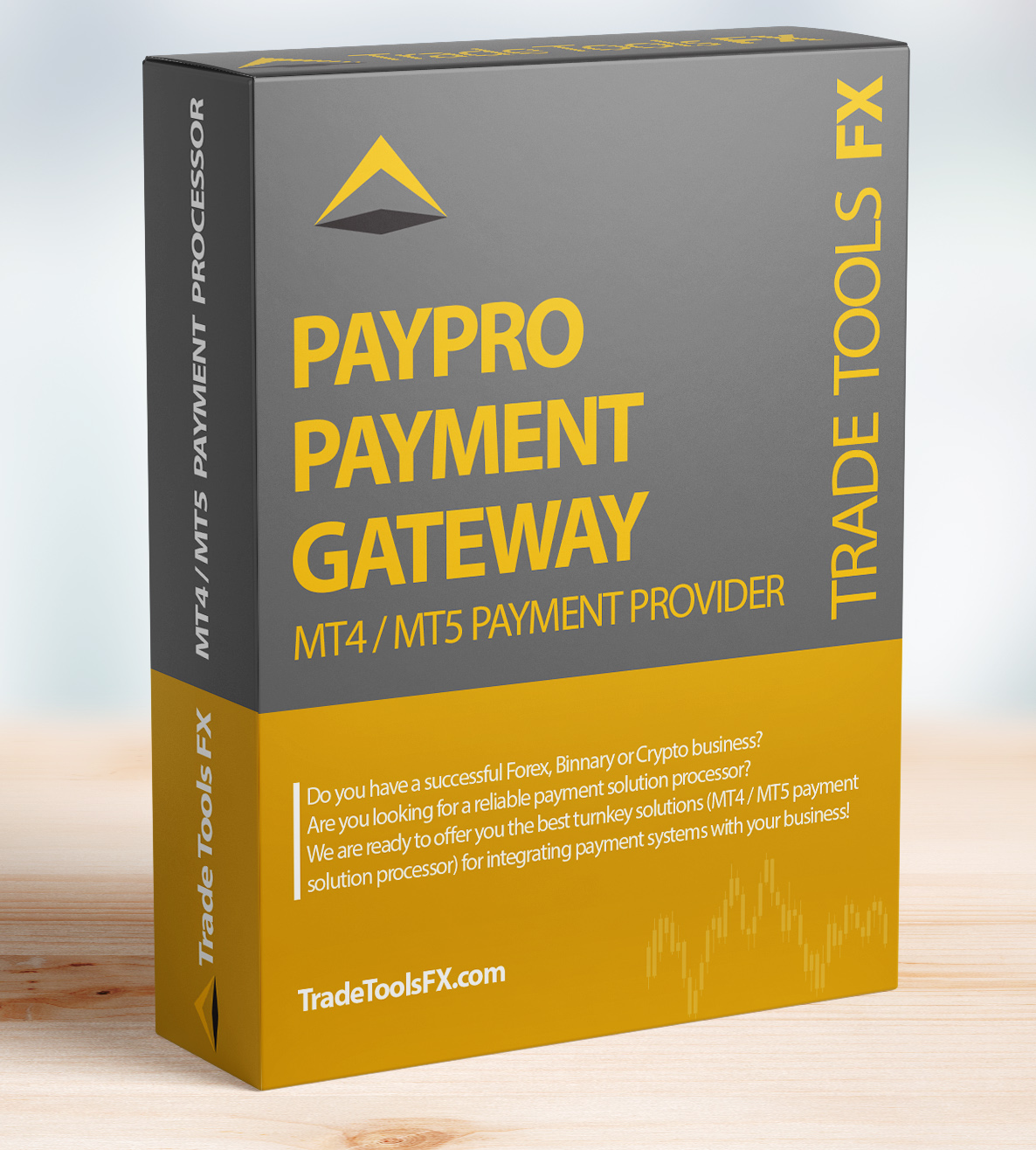 Very often, trade and service enterprises, especially forex or binary brokers, are faced with the task of organizing the acceptance of payments for goods and services through the site. The choice of a partner or software for accepting payments is a particularly important issue.
PayPro is a unique Payment Service Provider for integrating payment systems with mt4 / mt5, working with any kind of currencies.
The obvious solution is to contact the bank with which the broker works and which, quite possibly, also provides Internet acquiring services. The main advantage of working with a bank is that the bank already knows you and, with a high degree of probability, will connect online payments on your website. Registration of the package of documents may take some time, since various bank services are sequentially involved in the consideration of the application. But in general, a modern bank interested in developing the direction of Internet acquiring processes requests quite quickly. Despite a number of peculiarities, banks provide good quality Internet acquiring services.
Read more: Payment gateway for brokers mt4 / mt5 (Payment Service Provider)