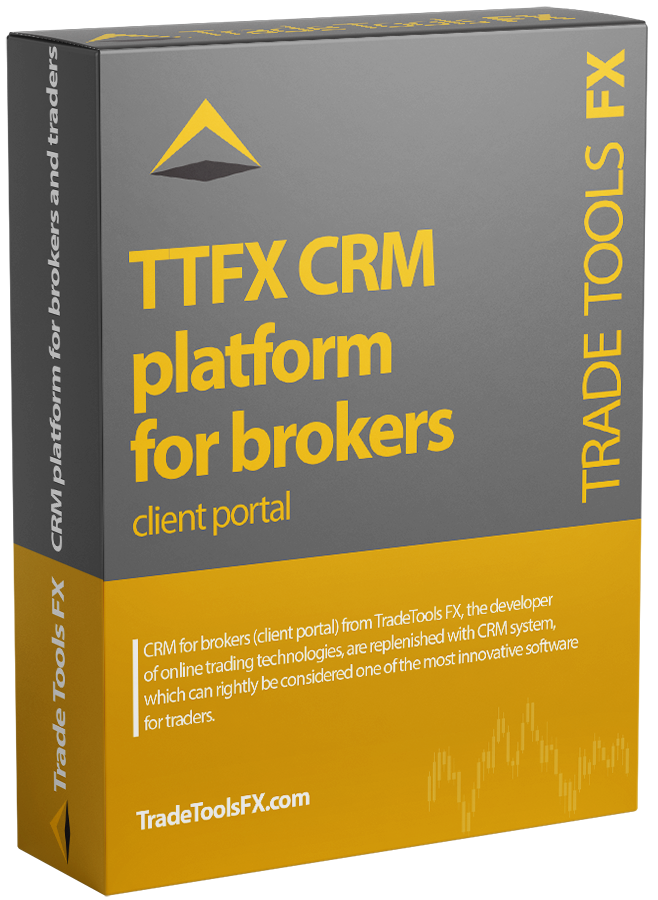 Chicago / Il - The TradeTools FX technology group was founded in 2008 by a group of highly experienced IT professionals with the goal to create simple, secure and user friendly solutions for the FX market.
CHICAGO - October 19, 2020.
For over a year we have been working on a new version of CRM for your business, we have listened to your wishes and today we are glad to present you a new version of CRM!
The new version of Metatrader CRM allows you to connect any accounts in multi-account mode from any servers, with Metatrader 4, FXGO and Metatrader 5. Connect the whitelabel for clients for MT4, FXGO and another trading platforms in multi-account mode.
MT4 and another trading platforms CRM is fully customizable and developed for any customer's needs. The system works with any trading floor.
CRM TradeTools FX is a solution integrated with MT4 and another trading platforms multi-market platforms. Each trader is given access to a profile, as well as to all the necessary tools for managing money transfers, deposits, an affiliate system, etc.